'Shark Tank' millionaire's coronavirus advice: Small businesses should barter to lower costs
Aug 10, 2020
by Aimee Supp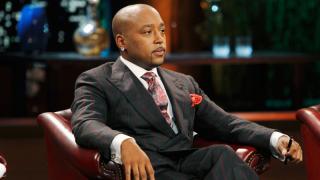 It seems fitting that a trade system prevalent in the middle ages could be a timely solution for cash strapped business during this modern-day plague.
The worldwide Covid-19 pandemic is forcing business owners to think outside of the box to save cash.
The problem with cash is that it's limited. The only way to get more is to get more customers to spend more cash to get more business. Spending the cash or credit needed to acquire new customers may be hard to justify during times like these when some businesses are struggling to pay employees or stay open.
When cashflow is down, companies have to get creative.
Early in 2020, as businesses began to close due to Covid, Shark Tank Millionaire Damon John asked his employees "to put on their entrepreneur hats" and "change the way that we do business".
He shared their ideas during a
Fox Business interview
by Blair Shiff.
The entrepreneur considers a bartering effort to be mutually beneficial since it helps small businesses maintain their revenue flow.
For barter to work, the business owners need to know each other, each owner must have a need for what the other one wants and the money needs to work out.
If you own a gourmet hot dog restaurant and your child needs braces, it is unlikely that you will find a dentist who is willing to accept $5,000 worth of gift certificates for hot dogs.
Typically a direct barter transaction leaves one party with a loss - if it happens at all. Direct barter can be clunky, but it doesn't have to be.
The power of barter is still there... using what you have to get what you need without spending cash.
Moxey bridges all the points of a barter transaction so it powerfully makes sense for all parties and everyone wins. Moxey Dollars are used amongst all business owners to measure the value of the transaction.
For 20 years, Moxey communities in Louisiana, Mississippi, Tennessee and Alabama have been using
amplified barter
to help local businesses get more customers and increase their cashflow.
Contact us to learn more about how we can help you leverage what you have to get what you need. We love local... and can't wait to hear from you!
#saveyourcash #spendyourMoxey