Maximize Your Membership with MoxeyScore
Jan 18, 2022
by Jack Heaton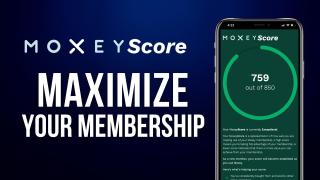 At Moxey, we are constantly working to give you an amazing small business barter experience and help you make the most of your Moxey membership.
With that, we're excited to announce our newest addition to the new Moxey experience:
MoxeyScore.
MoxeyScore is a tool that keeps track of how well you're using your Moxey dollars and membership,
calculates a score to represent your utilization, and then gives real-time feedback on how you can get even more value from your membership.
MoxeyScore is available right now.
Check it out now by visiting the My Dashboard page in the My Account screen in our new app.
Visit the
web version HERE
Download the Moxey App now
:
Apple
|
Android
As always, if you have any questions or feedback, your Executive Director is available to help you with anything you need.
Feel free to leave your input about Moxey
Score
or the app
here
.