Daryl's Automotive turned new Moxey customers into a way for appreciating their valued employees
Apr 4, 2019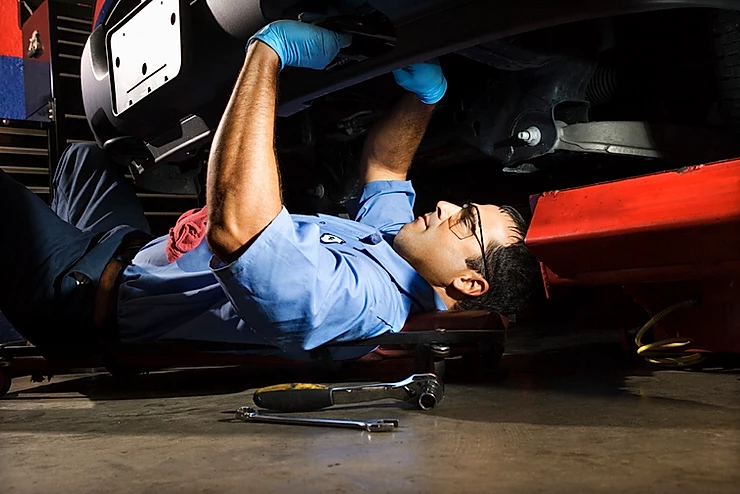 [Baton Rouge] Daryl Hardwick was one of the founding members of PartnersOne - where the first Moxey community began. Daryl's Automotive joined the Moxey community in 2001 and has been a valued member ever since
The first benefit that he immediately saw was the new customers that came through his door because he accepted Moxey dollars as payment. "Occasionally, I would have an empty bay just sitting there and my team waiting around for work to come in." explained Daryl. "With Moxey, I have gotten a new stream of customers. Even better, I am not losing out on that empty bay sitting there. I would have been paying for my business to be open but missing out on business without that customer coming through my door."
As business came in, Daryl used the Moxey dollars he earned to get a brand new website, a security system installed and all his printing for his business. When Daryl began to pay himself in Moxey dollars, he spent his Moxey on regular landscaping of his home, regular pest control services and paid for his mother's hearing aid.
But, as Daryl will tell you, the second benefit from joining the Moxey community came from the impact that Moxey has on his employees. It started with offering coffee and water services provided for his staff. Then catering lunch for his team from time to time. When Moxey introduced their Employee Incentive program, Daryl took a rather generous approach of increasing his employee bonuses and paying it with Moxey dollars.
"When you spend Moxey Dollars, you can be more creative." explained Daryl "saving cash helped me grow my business. With the
Employee Incentive Program
, I can offer my employees the ability to get their kids braces or take their dog to the vet. There are business owners within Moxey who send their employees to me to get their car fixed as part of their Employee Incentive Program."
He went on to explain that this has provided him the ability to retain his employees and show them how grateful he is for all of their hard work.
The philosophy at
Daryl's Automotive
is as straightforward as their repair work. They don't use gimmicks or cheap specials to lure customers. They believe in long-term relationships with their clients built on good, honest work completed for a fair price in a timely manner.
To learn more about the
Moxey Employee Incentive Program click here
.