Introducing the Moxey Business Association (MBA)
Oct 30, 2019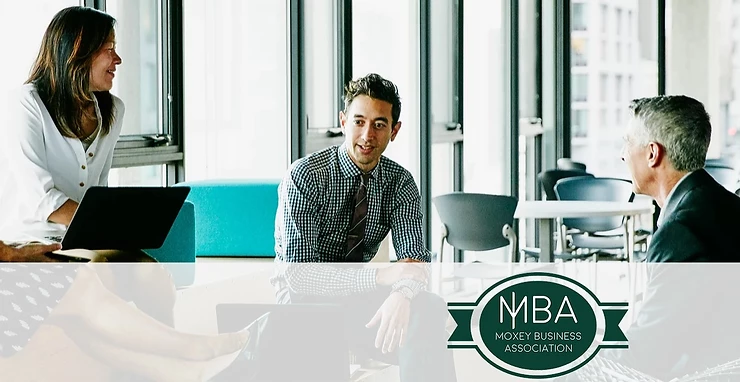 As 2020 approaches, the team at Moxey Headquarters has been searching for additional ways to serve our Moxey members in addition to our basic core offerings. We are looking to leverage the growing buying power that comes with being a part of a powerful 4000+ business strong community.
Today we're announcing the Moxey Business Association (MBA).
MBA is an optional association, but only available to active Moxey businesses. Each business owner can decide whether or not to participate, and if they do, which services to use. The association fees are relatively small, generally average M$25 per month for most businesses and are 100% payable in Moxey. The MBA is designed to offer much greater savings on the services it provides.
We have conducted market research of the top needs of small and medium business owners and will roll out these services as the partnerships are secured.
The first partnership that we are introducing to launch and manage the benefits portion of the program, is through Xperience Benefits. As you likely know, access to employee benefits such as healthcare for business owners, their families, and/or key employees can be costly, but with the MBA Program and our collective buying power, you can see dramatic savings (often nearly half the traditional costs). Perhaps you may finally have access to benefits that were financially out of reach before. Xperience is a dynamic company that is excellent at what they do and deeply committed to the same core values that drive Moxey.
To see what opportunities are available to you, start with a look at the healthcare offering and then the Moxey Xperience Consultant can walk you through the other available options as they learn about your business. You are under no obligation for this consultation - simply reach out to see what is possible for you and your company.

We will be sending more information about this program in future emails. To begin now, reach out the the Moxey Xperience Consultant by calling 866-661-0532 or
CLICK HERE for more information.
We are looking forward to hearing your thoughts on the first phase of the MBA Program and any suggestions of what additional services that you would like to see offered as we expand.
To your success!
Warren Sager
VP of Operations