Hurricane Update for Stakeholders
Sep 7, 2021
by Charlie Davis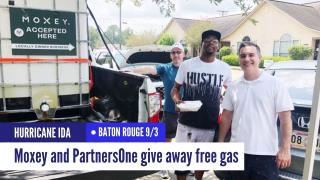 Last Sunday Hurricane Ida slammed into the Moxey network. It has been an incredibly intense week. A significant portion of southern Louisiana, including the greater New Orleans area, is still without power. Hurricanes are a part of life for the gulf coast, but this storm punched harder than most. Below is an update on the Moxey network.
Neighbors Helping Neighbors
One positive outcome of natural disasters is the outpouring of support at the neighborhood and community level. I spent the morning after helping neighbors cut trees and remove broken fences, while others raked parts of my yard and helped me to rebuild a small shed. The same thing was happening across most of the state.
Safety First
It took several days to connect with all employees across the Moxey network. Our goal was to ensure that everyone was OK and had either evacuated or had supplies to last until power was restored and water lines repaired. It took until Thursday, but we finally managed to get it done. Here is a photo of the gas, generator, AC unit and other items that were shipped out.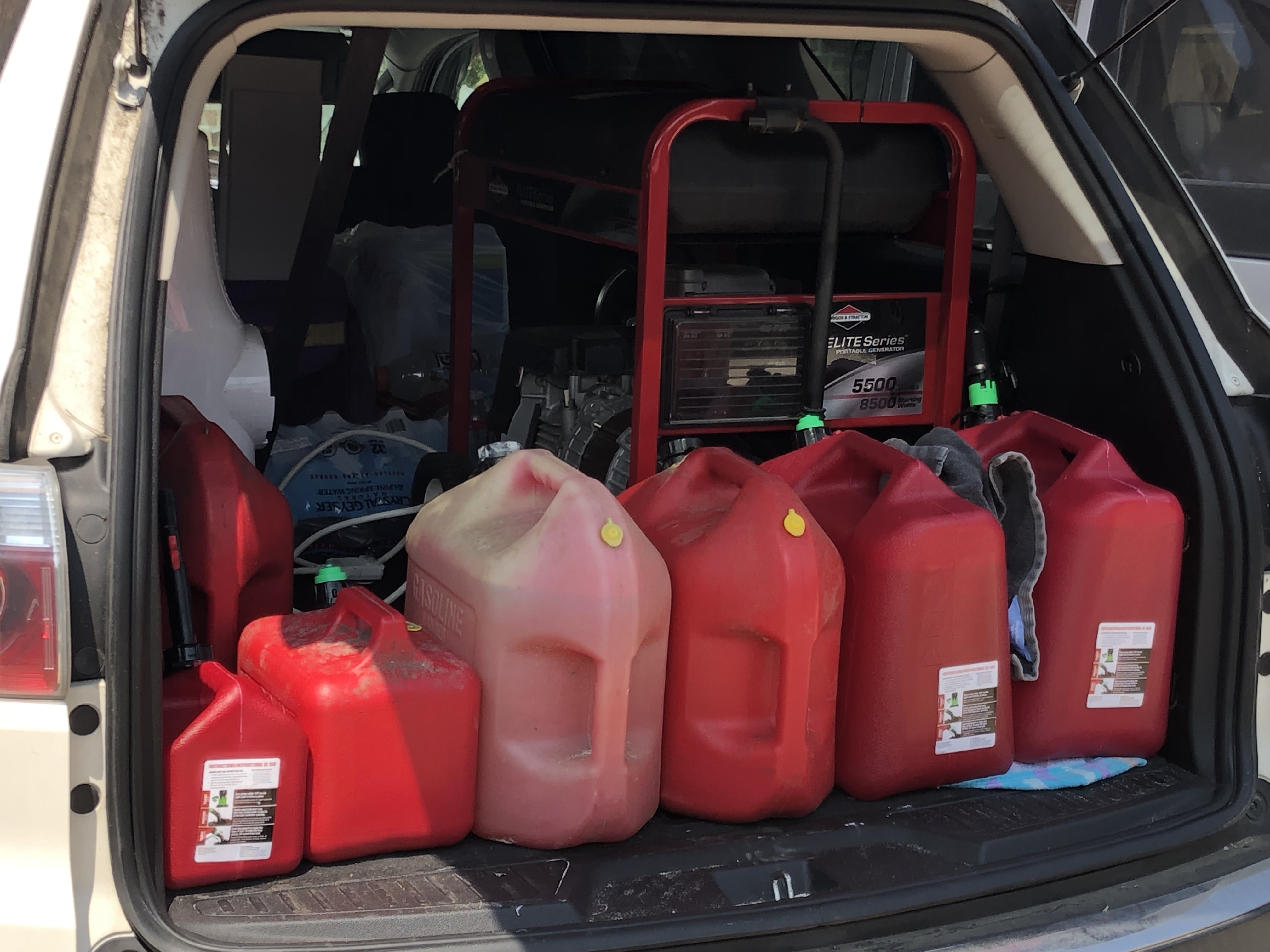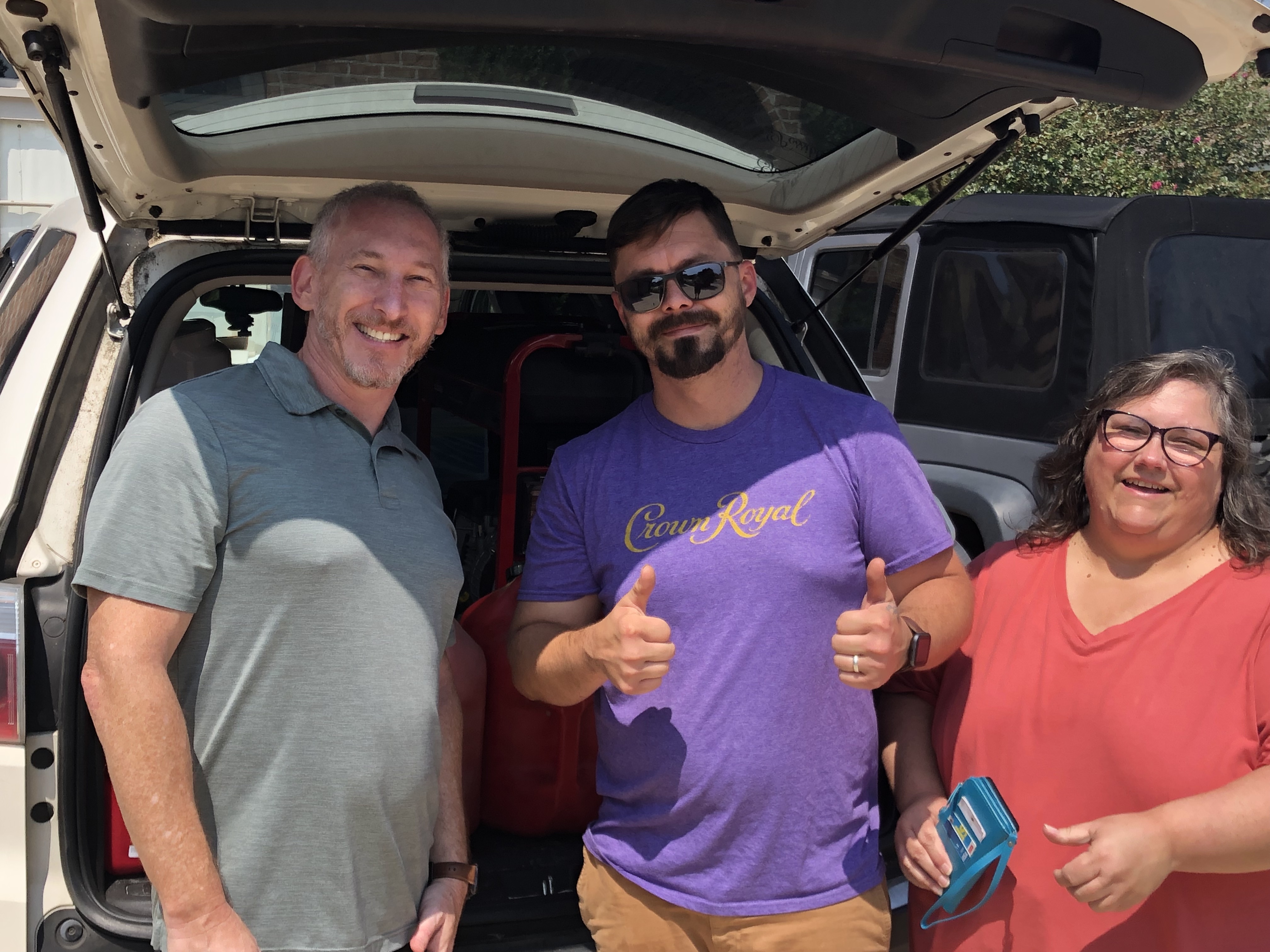 Pop Up Gas Station
Every storm poses unique challenges. Gas is often in short supply after a storm, but this time it was incredibly bad. Finding gas from Lafayette to New Orleans was nearly impossible, and when it was available, it often meant cars stretched down the road waiting in a 3-hour line.
We managed to build a portable delivery system, purchase bulk gas outside of the storm zone and drive it into areas where it was needed most. So far, we've provided free gas to members and others across Baton Rouge and Hammond.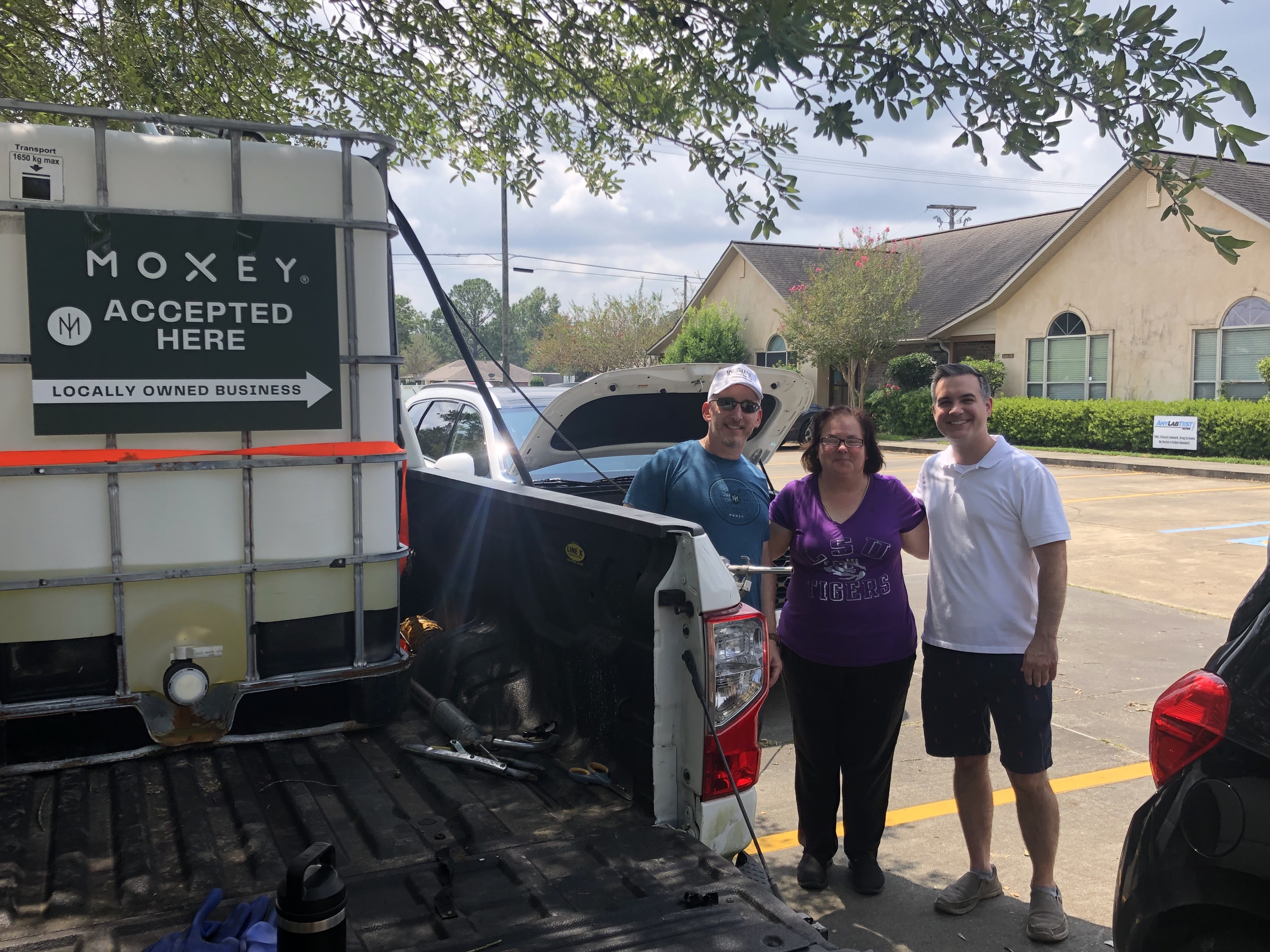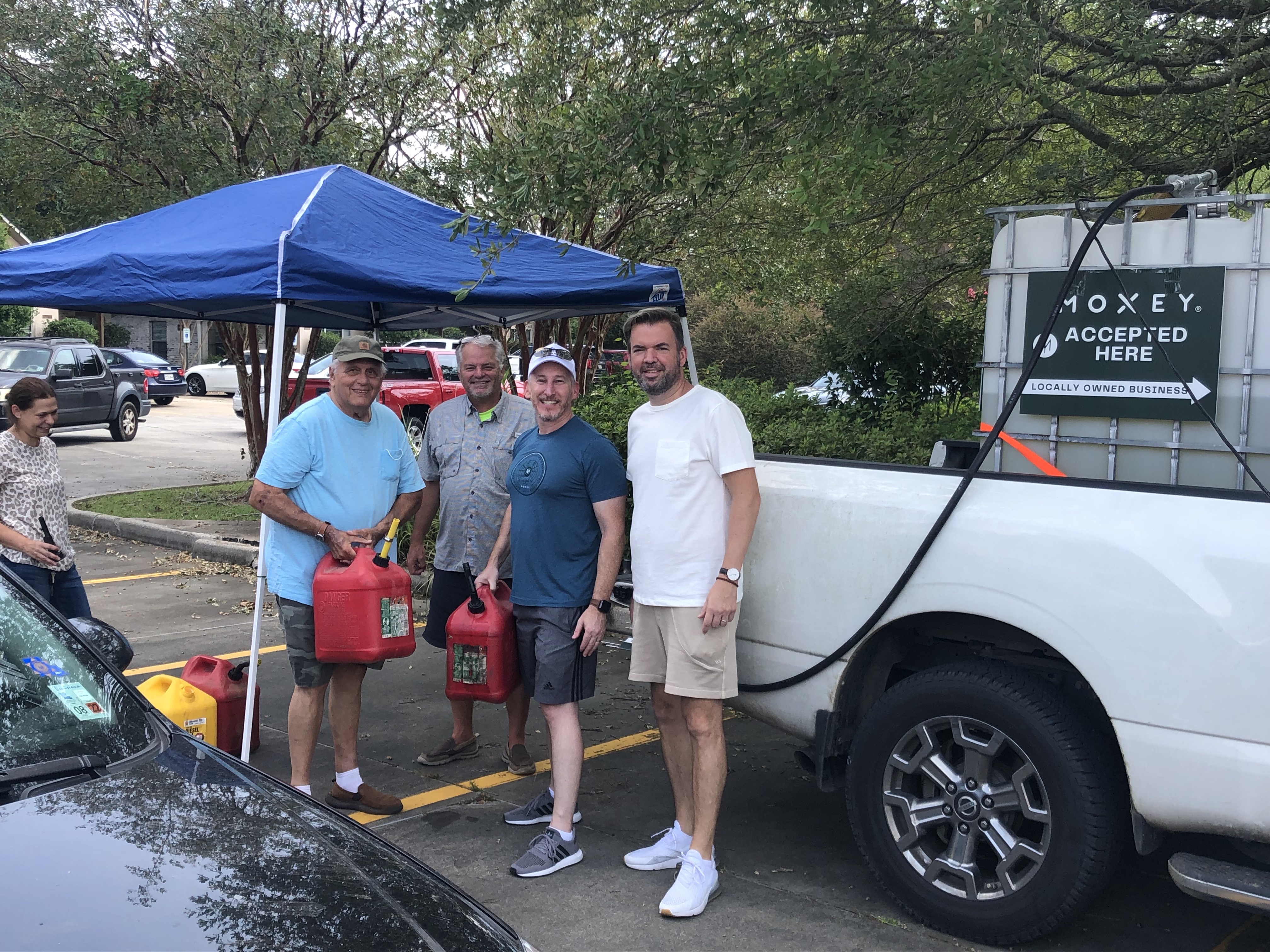 A Bright Spot of Growth
Moxey NELA, led by Rick Greene, had a record month. 175 businesses conducted M$84,000 in transaction volume. Congratulations to Rick and all 175 business owners who saved their cash and spent their moxey.
Intentionality
One of our goals is for Moxey to be very intentional as it looks for ways to help our communities recover. If you're reading this and know of a specific need that we can help with, please reach out.