How to buy shares in Moxey
Nov 5, 2021
by Aimee Supp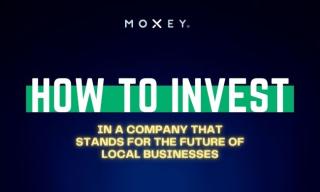 Your investment allows us the opportunity to serve more entrepreneurs and business owners in the communities that we currently serve and the ones that we have our sights set on.
Confirm in your investment in Moxey on the Wefunder platform you will need to create an investment account on their site.
Don't worry, it is really easy.
HERE ARE THE STEPS:
Go to the Moxey page on Wefunder: wefunder.com/Moxey
Write in your investment amount and click on the Invest button on the right hand side of the page.
Create a login or if you have Facebook you can login with that account.
Enter in all requested info including payment info. You can use a credit/debit card or enter in banking info.
Read the qualifying questions, which you must acknowledge with a YES, and then press the complete the investment button.
Moxey will communicate updates with you through the WeFunder page and emails forwarded from WeFunder.
WHY ARE YOU INVESTING?
After you confirm your investment, WeFunder will ask you why you are investing.
Is it because your Moxey Community has made a difference for your business?
Do you believe in the importance of supporting local businesses?
Whatever your reason is, please be prepared to share it - This may inspire other investors to support what we are doing!